Sulwhasoo's signature "first step" Korean herbal medicine-based serum just got an elegant upgrade.
Backed by 23 years of research, the fifth generation JAUM Activator™ is more powerful than ever as an essential anti-aging booster that stimulates the skin's natural ability to rejuvenate itself every day.
First Care Activating Serum is formulated for everyday use immediately after face washing, as it enhances the regenerative power and protective
barrier of the skin to achieve that soft and radiant look. A masterful blend of 5 precious herbs is the power behind JUAM Activator™. This complex hydrates, nourishes, and visibly firms, while boosting absorption of subsequent products applied on top. 
It has infused a soothing scent to enhance the efficacy of the formula and provide luxurious experience.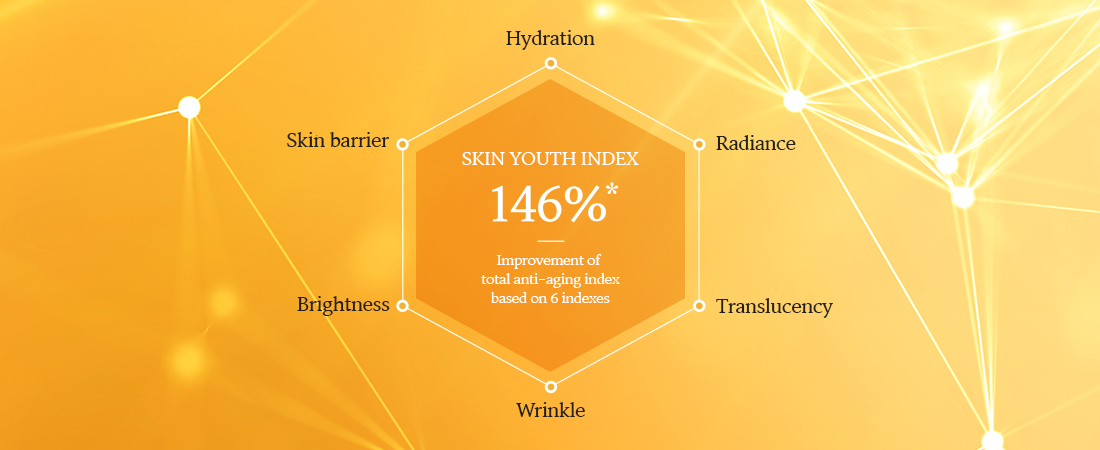 PHIÊN BẢN MỚI CẢI TIẾN THẾ HỆ THỨ 5 CỦA SULWHASOO FIRST CARE ACTIVATING SERUM
Công thức mới cải tiến vượt bậc!
Tinh chất đầu tiên bán chạy số 1 trên thị trường của Sulwhasoo
Tinh Chất Chống Lão Hóa Tăng Cường First Care Activating Serum có kết cấu mỏng nhẹ, được sử dụng ngay sau bước làm sạch, để tăng cường khả năng phục hồi làn da từ bên trong, đồng thời củng cố hàng rào bảo vệ da, cho là da mềm mượt và rạng rỡ.
Kết cấu mỏng nhẹ thẩm thấu và phù hợp với mọi loại da nhờ vào ứng dụng của công nghệ tiên tiến của Sulwhasoo. Kết hợp với mùi hương nhẹ nhàng để nâng cao hiệu quả và mang đến cho khách hàng trải nghiệm tuyệt vời.